We are dedicated to our profession, our industry, our clients and to the highest local and international standards. We are professional. Every day we commit to improve our business, our services and our delivery. Here is what you can expect from Automatic Doors and Gates.
Our Solutions and Services
Consultation
Automatic Doors and Gates have a professional consultation service to discuss your project requirements for your commercial or industrial site. We are able to utilize our 36-year experience in conjunction with current Health and Safety legislation and the newest technology available on the market to create a top quality and consistent solution every time. Priority is given to high-hazard sites or sites in risk of potential Health and Safety audit.
Specification
Automatic Doors and Gates has experienced Consultants and staff to provide a comprehensive specification service surrounding commercial and industrial automatic gates, barriers, rising bollards and access control requirements. Our consultants are specialists in the relevant Health and Safety requirements, traffic management and the risk assessment process. Whatever your project, our team of Consultants have the experience and the expertise to help you achieve the best possible result.
Design and Engineering
Our design and engineering services cover the mechanical, electrical and civil aspects related to our systems. The concept is consistency and utilizing data recorded from previous projects to maximise future changes and development. Our range includes standardised manufactured gates and products that have been fine-tuned over the years. Where changes are required we use previous engineering and maintenance data to maximise reliability on custom projects.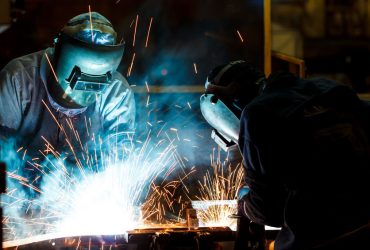 Manufacture
Automatic Doors and Gates provide highly integrated, comprehensive manufacturing solutions. With an expansive custom designed manufacturing facility, we support manufacture throughout New Zealand with quality metal manufacturing. Our metal fabrication offerings include steel fabrication, plasma cutting, welding and machining.
Installation
With the assistance of our distinguished installation professionals, we are able to offer a full Installation Service via the benefit of our fleet of mobile workshop trucks. Our services include; civil, conduit and cabling, concrete and installation through to full commissioning of your system.
Scheduled Maintenance Programs
All gate systems should be set up on a scheduled maintenance plan to extend the lifespan of the system. This is based on the manufacturer's suggested maintenance schedule. It is similar to a vehicle servicing. For example, most car manufacturers suggest a vehicle is serviced every 10,000 kilometres or 6 months, whichever comes first. The transmission and a general overall check should be done once a year and so on. This same idea is applied to gate systems and equipment related to it. Talk to our team for your fully customised maintenance programme to maximise the lifespan of your investment.
Asset Management
Getting the most from your system is no small task. You need to contend with a diverse mix of equipment, an abundance of accessories, the risk of obsolescence, and more. An effective asset management strategy can boost your bottom line.
Our reliability tools, assessments, and performance monitoring can help you get the most from your assets and identify issues before they cause failures and loss of security and convenience. We use a scalable approach to service your reliability demands.
Exchange Service
We offer a unique gate operator exchange service for commercial and industrial customers whereby one of our refurbished systems can be supplied or installed to prevent any downtime when security is critical. The operator that has failed is returned to our facility where it is inspected and rebuilt. You can be charged for the exchange operator or you can decide to be charged for the repair of the operator removed. This service is a perfect solution for CAPEX shortfalls when cost for a new operator is not possible.
7-24-365 Breakdown Service
We operate 7 days a week, 24 hours a day and 365 days a year, providing a response team to first answer your call with technical assistance and then to assess and advise on the availability of our mobile technicians. Our experienced technicians have a wealth of knowledge with all makes and models of equipment in service today, carry service materials and minor system components as standard stock.
We've averted many potentially costly breaches by reacting quickly and having a rapid response team on-site fast, working overnight where necessary to get all systems up and running and the site secure.
IQP Inspections
Automatic Doors and Gates' Technicians are approved as qualified to inspect and approve sites under the Building Act and submission of 12A certification.
Most specified systems require at least an annual inspection by an IQP, but in some cases they may require more frequent inspections such as 6 monthly or quarterly. In order to provide a Building Warrant of Fitness, you must obtain a Form 12A from your IQPs, which certifies the inspection, maintenance and reporting procedures of the compliance schedule.
Automatic Doors And Gates is what we do!
Are you interested in automatic gate system but unsure of the costs? We would be more than happy to provide you with a quotation for your new automatic gate system.
In order to give you a fast and comprehensive proposal for your automatic gate requirements including survey, design, manufacture, delivery, installation please call us today.
Call us on: +64 7 849 4941