Maintain Locking with or without Power
Electric Locks
Our range of electric locks include single and double cylinder versions. They come standard with a horizontal striker and ground striker. They attach via a back plate, which can be screwed to a wooden, stainless or aluminium gate or welded to a steel gate. They lock mechanically when the gates shut, and release is electronically. If power goes off it can be opened with one of the three keys provided.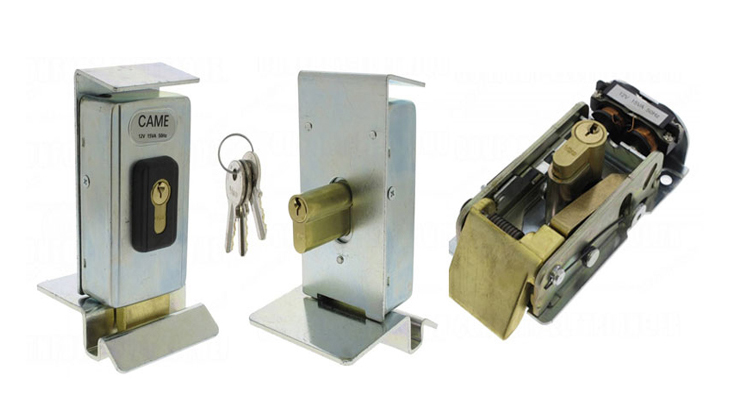 MAGNETIC LOCKING SOLUTIONS
Magnetic Locks
Automatic gates and pedestrian gates can benefit from magnetic locks when additional security is required. Our range of locks extend up to 800 kg holding force. 
The AM Commercial Series are made of an epoxy sealed satin stainless steel housing. Recommended for security access control, interior doors or outdoor gate applications.
HEAVY PRISON GRADE LOCKING SOLUTIONS
Drive Bolts
Drive bolt locks are designed and manufactured for use of locking heavy duty prison style swing gates.  Upon closing the 40 mm stainless steel pin is driven through a locking plate and into the ground.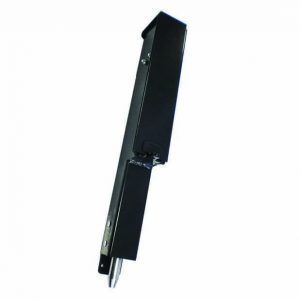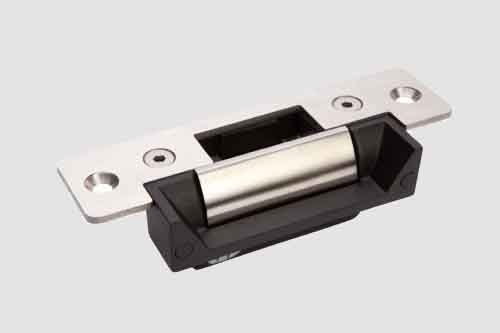 PEDESTRIAN GATE AND DOOR LOCKING
Strike Release Locks
AES Series Electric Strikes are designed for light commercial and residential door or pedestrian gate applications. Our range of strike releases are manufactured from stainless steel and available in fail-safe and fail secure options.
Electric strikes are generally available in two configurations:
Fail-Secure – Also called fail-locked or non-fail safe. In this configuration, applying electric current to the strike will cause it to unlock. In this configuration, the strike would remain locked in a power failure.
Fail-Safe – Also called fail-open. In this configuration, applying electric current to the strike will cause it to lock. It operates the same as a magnetic lock would. If there is a power failure, the door opens merely by being pushed or pulled.