INNOVATION & EXCEPTIONAL QUALITY
Intercoms
Elegant lines containing an innovative technological soul. This is Pixel. Featuring a minimalist design and rounded corners – in harmony with each style in order to offer innovative solutions suitable for any living context – the new video door entry panel is available in four colour finishes for the standard version and one finish for the Heavy version, with an IK10 degree of protection against impact. Design, technology and the greatest installation versatility: Pixel is ready to amaze you.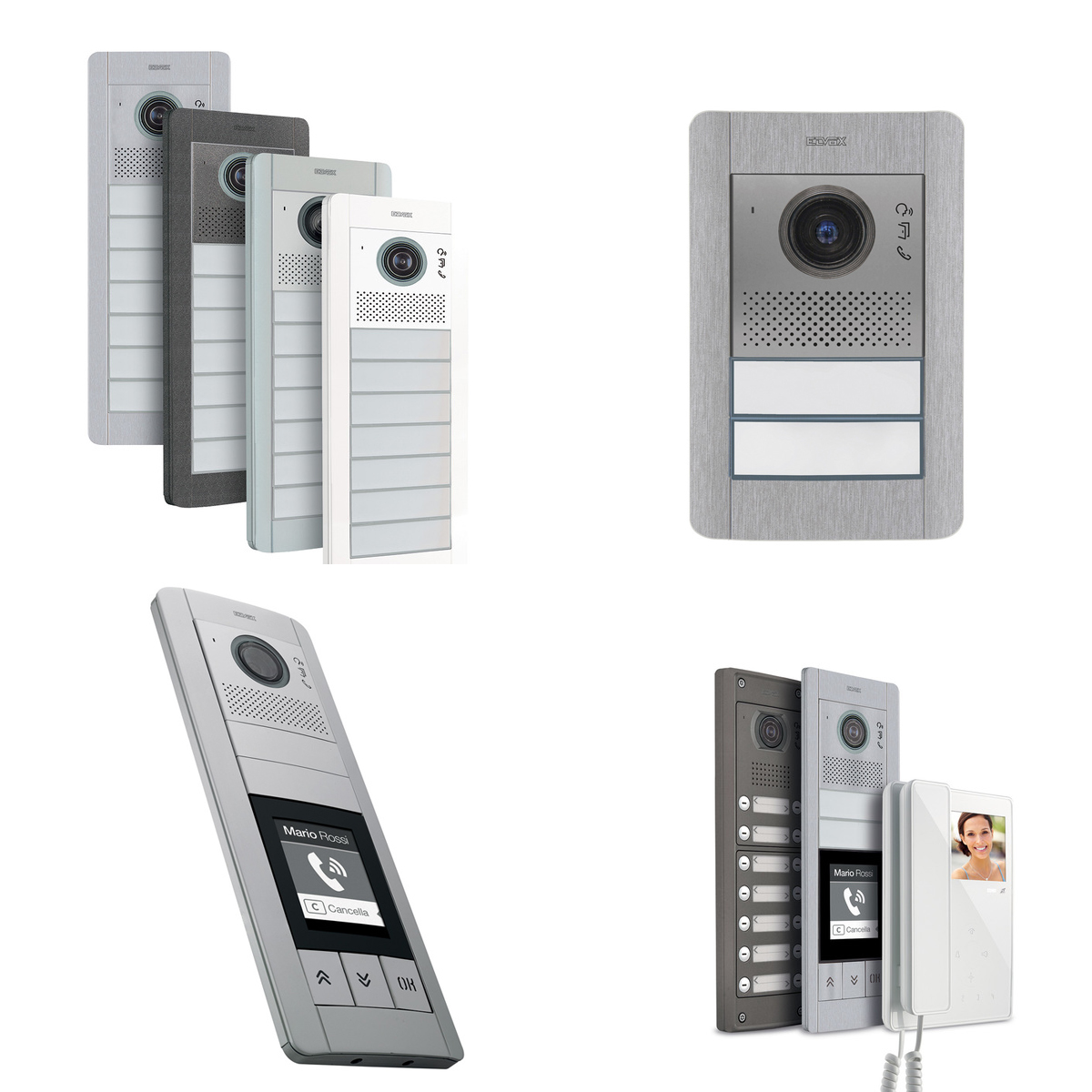 Beauty and Strength
With its minimal lines and rounded corners – in harmony with every style, offering innovative solutions for any living context
–
the new Pixel entrance panel comes in four colour finishes in the standard version – grey, slate gray, anodized grey and white – and one finish – sable grey – in the
Heavy
version.
Protruding just 14 mm from the wall and 100 mm wide, Pixel is the ideal solution for elegant installations even in confined spaces.
With Pixel installation versatility is guaranteed, thanks to the expansion modules that are available in different versions: with alphanumeric keyboard, different types of rocker and axial buttons, biometric sensor or transponder. Pixel becomes a dynamic solution, as it is able to create any composition you require.
Designed to ensure quick, functional installation, Pixel can be maintained from the front, without having to remove the panel. Special hinges support the modules even when they are open, so you can work with your hands free.
And once the panel is installed – quickly and easily thanks to the special stainless steel screws locked into the front panels – the 180° front opening offers quick access to the electronic units and name cards, for ordinary maintenance, without having to remove the whole panel.
A Mini-USB plug on the front is used to connect a pc for configuration via the Save-Prog software.
With Pixel everything is managed perfectly, right down to the finest detail. For example, the boxes have reinforced side walls to prevent them from bending during installation, and every frame is supplied as standard with two 30 mm long stainless steel screws, guaranteeing fast screwing, strength and a firm hold even at greater depths.